Friendship founded on mutual
esteem and dependence
The Sigma Triton charge of Theta Delta Chi is one of the oldest continuous fraternities at Penn State. Originally founded as Iota Chi Delta in 1915, our brotherhood has continued to grow as pillar of strength in the Penn State fraternal community.
Located at the corner of Prospect Avenue and Locust Lane, our house has stood for more than 90 years and has been the home for thousands of our brothers. We are one of the few Penn State fraternities that owns our fraternity house. That combined with our strong and active alumni base allows us to enjoy a remarkable level of stability.
Dedicated to building leaders, our alumni have gone on to run Fortune 500 companies, command our armed forces and hold other significant positions of trust.
Roots in Iota Chi Delta
Theta Delta Chi's Sigma Triton Charge was originally founded as Iota Chi Delta in 1915 as a local architectural fraternity. In early 1916 it was deemed desirable to enlarge the group, so the brothers opened their doors to civil engineering and landscape gardening students.
Transition into Sigma Phi Sigma
With their increased size, the brotherhood began to look for a national affiliation. After receiving offers from multiple national organizations, it was decided to petition Sigma Phi Sigma. Sigma Phi Sigma was a national fraternity with no professional discrimination and which selected its members on their intrinsic worth, which involved scholarship, activities and congeniality. This philosophy of recruitment is the same one used today in Sigma Triton. On May 24, 1919, the membership of Iota Chi Delta was formally installed as the Beta Chapter of Sigma Phi Sigma at Penn State.
Construction of our House at 305 East Prospect
The Beta Chapter of Sigma Phi Sigma moved into its present home on the corner of Locust Lane and Prospect Avenue in 1923 after having purchased the land from the Acacia fraternity and building the current structure. The funding for the purchase of the land and construction of our house was obtained through the benevolence of our alumni, a trend that continues today.
War World II
In 1943, the U.S. Army took over our house and occupied the facility until 1945. During this time, the Army Air Force used the house as a barracks in their pre-flight training program at the University. This period time is the only period of time that our brotherhood did not occupy our house.
In the Spring of 1946, 8 brothers, recently out of the service, moved back into the house and began to reactivate our chapter. With the support of our alumni the house underwent remodeling to bring it back to suitable conditions.
Induction into Theta Delta Chi
While the Beta Charge of Sigma Phi Sigma prevailed and thrived, the national Sigma Phi Sigma fraternity suffered from a period of disorganization following World War II, which ultimately led to their dissolution.
In 1952 Active President Brother Ed Bush SigTri '52 investigated joining a new national organization, because the fraternity, as the sole surviving chapter of Sigma Phi Sigma, had thus become a local fraternity. While our brotherhood was doing very well financially, had a full house, and was very competitive in intramurals and in GPA, Brother Bush and others realized that time was likely to take its toll in membership and incorporation into a national fraternal organization was in the best interest of the longevity of our house.
While several national organizations offered us membership, Theta Delta Chi under the leadership of Brother Norm Hackett, stood out. Theta Delta Chi was equally impressed with Sigma Phi Sigma because it had a full house of responsible members and a supportive alumni corporation. After a period of courtship, the Beta Charge of Sigma Phi Sigma became the Sigma Triton Charge of Theta Delta Chi on May 22, 1954.
Sigma Triton Today
Since joining Theta Delta Chi, Sigma Triton has inducted thousands of new members into our brotherhood. Our charge has also become a leading organization at Penn State through its involvement in charities such as THON or community events such as Homecoming and Greek Week. Our charge has also developed a new generation of leadership for Theta Delta Chi National that continues in the footsteps of Brother Norm Hackett. Through all these years, the bonds of brotherhood within our membership are as strong as they were in that March day in 1915 when a few college students decided to form Iota Chi Delta and start an organization that has continued for over a century.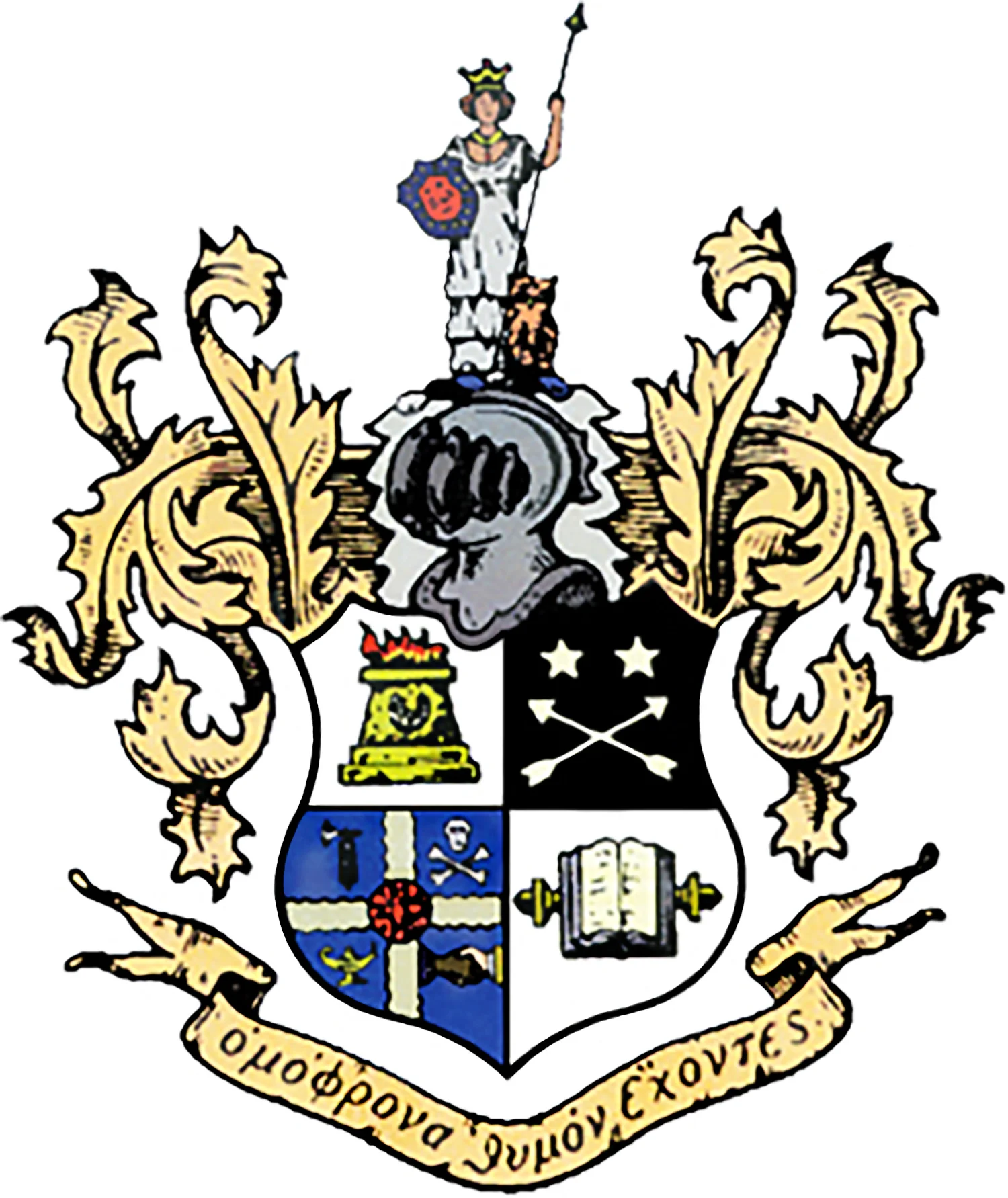 See what Theta Delta Chi has to offer